Welcome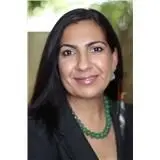 Gurjot Marwah, M.D. and staff are devoted to providing quality comprehensive psychiatric services and delivering high quality mental health care. Dr. Marwah believes that the relationship between health care provider and patient is of the utmost importance. She takes a unique individualized approach to go beyond symptom relief and helps her patients find ways to balance life.
Our mission is to support the patient reaching their optimal physical and mental health. We believe in working one-on-one with each patient to provide expert medical treatment, guidance, and care tailored specifically for your health concerns.
Please contact us today at (480) 838-4300, to set up your initial evaluation.
We are here to help you be your best!